email: denoux3124@gmail.com
blog: http://oneildenoux.blogspot.com
facebook: oneil.denoux
twitter: ONeilDeNoux

novelist, screenwriter, short story writer
Available at amazon.com and audible.com
click on image to purchase
click on image to purchase
crime fiction
Dino LaStanza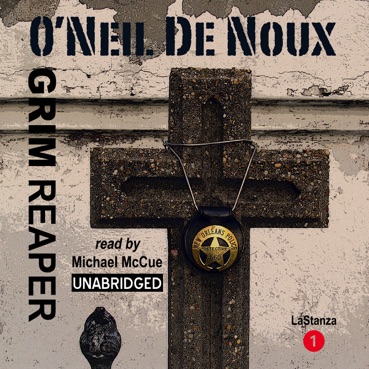 © 2020 O'Neil De Noux
all material on this website is copyrighted
GRIM REAPER
#1 in LaStanza Series
Audio by Michael McCue
Detective LaStanza's first week in Homicide and he must handle the horrific murder of Marie Sumner, slashed to death on a quiet French Quarter street. When another woman is slashed to death, the detectives bear witness to the carnage again. LaStanza feels even worse this time, almost useless. The media labels the killer 'The Slasher' and when he strikes a third time - murdering the daughter of a wealthy banker - LaStanza meets a young woman who changes his life.
crime fiction
Dino LaStanza
click on image to purchase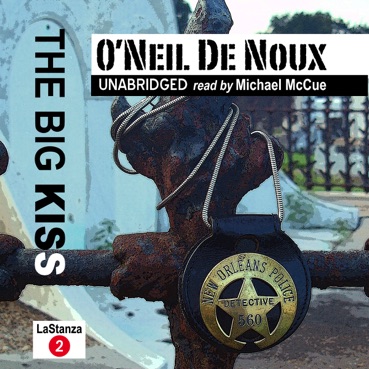 THE BIG KISS
#2 in LaStanza Series
Audio by Michael McCue
In Homicide, you're only as good as your last case. Fresh from solving the Slasher Murders, NOPD Homicide Det. LaStanza must investigate a 'floater' pulled from the Mississippi River. The bloated body with two holes in the head is the son-in-law of La Cosa Nostra Boss Alphonso Badalamente. Sicilian-American LaStanza's is in the middle of a Mafia slaying.
crime fiction
John Raven Beau
click on image to purchase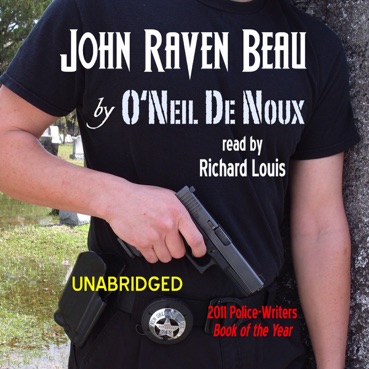 JOHN RAVEN BEAU
#1 in Beau Series
Audio by Richard Louis
Before Katrina – New Orleans is the murder capital of America and her troubled streets give rise to a cop who hunts killers with methodical, calculating precision, innate in a man half-Cajun and half-Sioux. While others lose their heads in the maddening hunt for a cop-killer, John Raven Beau focuses his instincts in the relentless pursuit of a murderer..
2011 POLICE BOOK OF THE YEAR
Police-Writers.com
SLICK TIME
A Sexy Caribbean-New Orleans Caper
Audio by A.W. MIller
There is a kidnapping, an extortion, the filming of an erotic movie, bungling FBI agents, a savvy NOPD detective, a private-eye known as the most dangerous man in New Orleans, as well as the Lusca – a sea monster inhabiting the Atlantis Blue Hole outside Kemps Bay, The Bahamas.
There is also a ruthless criminal who calls himself Hardacre, a sly mastermind who calls himself Slick, a host of pretty women and an attractive special agent with long brown hair, dark brown eyes and the intelligence to figure it all out. Too bad no one will listen to her.
click on image to purchase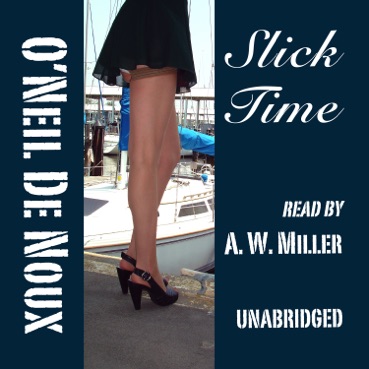 NEW ORLEANS CONFIDENTIAL
11 Short Stories
Audio by Scott Galloway Smith
Prowl the lonely, sometimes violent streets of America's most exotic city, New Orleans, with a lone-wolf private eye named Lucien Caye.
Murder is often the name of the game in pursuit of the truth. Unfortunately, the truth can be ugly, is often dangerous and usually resides on the loneliest part of town.
mystery
Lucien Caye
Private Eye
click on image to purchase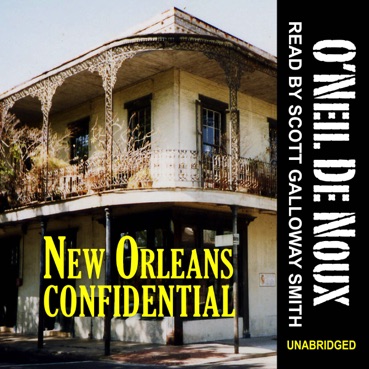 2 Award Winning Stories including
2007 SHAMUS Award for
"Best Private Eye Short Story"
2009 DERRINGER Award for "Best Novella"
NEW ORLEANS RAPACIOUS
#1 in Caye Series
Audio by Scott Galloway Smith
It starts as a wandering daughter case when a pretty widow hires New Orleans Private Eye Lucien Caye to find her twenty-two year old daughter.
The date is April 10, 1947, and Helen Croix walks into Caye's office with a picture of her missing daughter, Madelyn. She warns Lucien he'll be tempted when he finds the captivating, strawberry-blond temptress. Madelyn Croix will most likely seduce him. Helen describes her daughter as rapacious. Lucien has to look up the word to discover it means avaricious, greedy, ravenous – subsisting on live prey.
mystery
Lucien Caye
Private Eye
click on image to purchase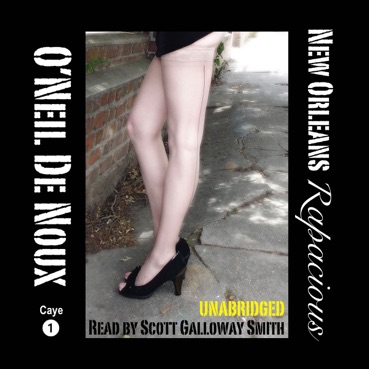 ENAMORED
#2 in Caye Series
Audio by Scott Galloway Smith
A woman can sear an indelible image in a man's mind.
The most elusive case in New Orleans private eye Lucien Caye's career, a case of obsession and murder, a case that will baffle him, intrigue him, make him fall in love – three times. The case of a desirable woman enamored of a undesirable man defies understanding. A smart guy like Lucien should know better, but his mind has trouble controlling his libido, much less his heart.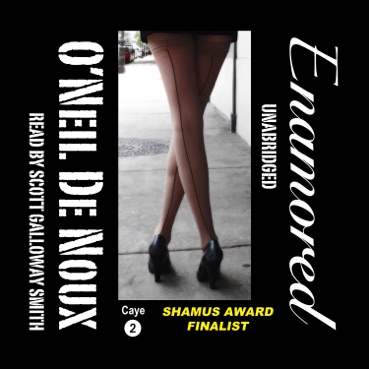 mystery
Lucien Caye
Private Eye
click on image to purchase
BACKWASH OF THE MILKY WAY
11 Science Fiction Adventure Stories
Audio by John Dzwonkowski
Throwbacks to the pulp days of off-world exploration and colonization on a dazzling, mysterious, dangerous planet. Four never-before published stories are included with stories that appeared in top SF publications.
Along the backwash of the Milky Way Galaxy lies a sunkist planet Earthlings named Octavion, an emerald green world, streaked with brown deserts and bright blue patches of blue oceans and pale blue-green lakes ... here there be dinosaurs.
cover art by Vincent De Noux
2013 SHAMUS Award Finalist
Private Eye Writers of America
click on image to purchase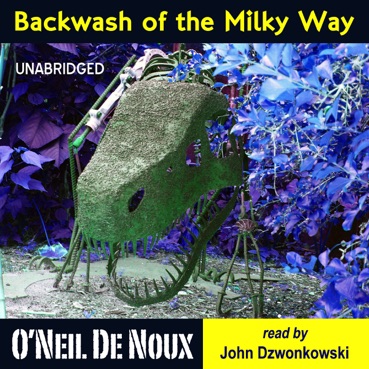 click on image to purchase
General Order No. 28
a Civil War mystery
Audio by John Dzwonkowski
Did a general's insulting order spark the murder of a young US Army lieutenant in Yankee-occupied New Orleans? Or was it something else?
Capt. Jason Bartlett, infantryman-turned-provost marshal investigator must wade through waves of Yankee anger and Rebel animosity to solve the mystery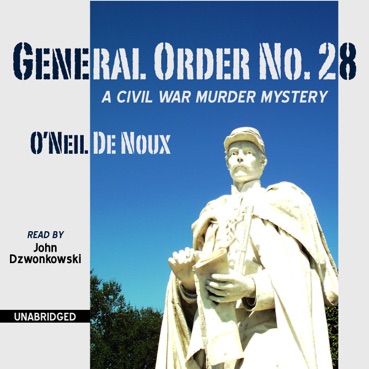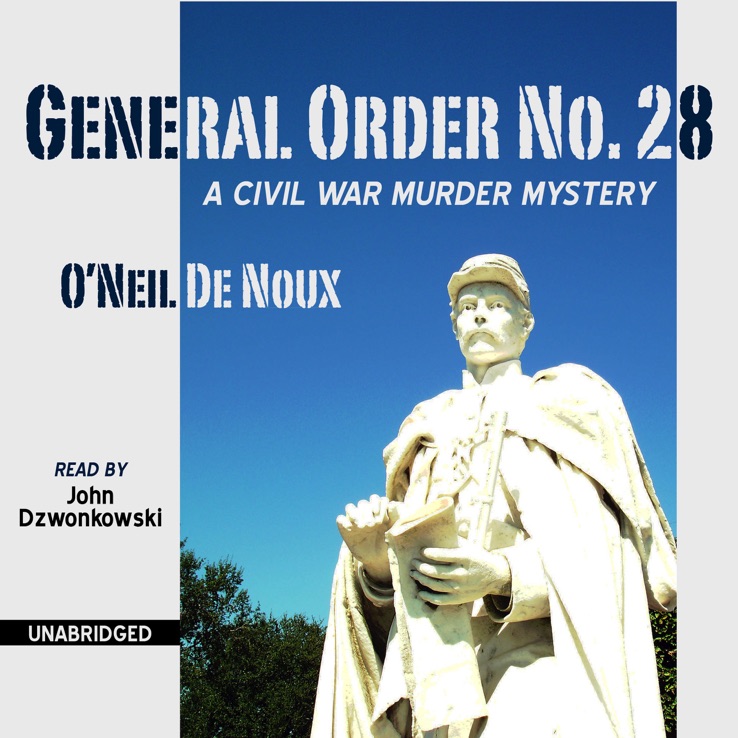 The Naked Lady of Whispering Gulch
Audio by John Dzwonkowski
Is the mysterious woman who takes midnight baths in Whispering Gulch the missing daughter the Pinkerton man is searching for?
cover art by Vincent De Noux
click on image to purchase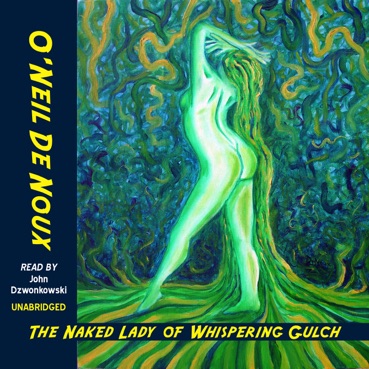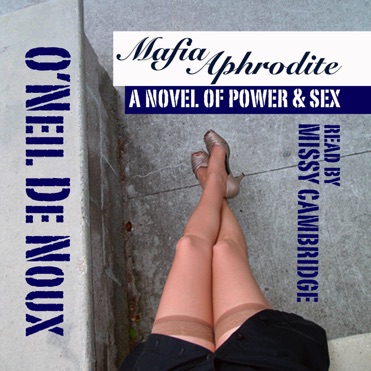 click on image to purchase
MAFIA APHRODITE
A Novel of Power & Sex
Audio by Missy Cambridge
What's sexier than a young, gorgeous, rich woman with no inhibitions?
The lone offspring of a dying Mafia boss is about to inherit a fortune – money, property and the family business. Lucy Incanto is a classic Italian beauty who has lived the sheltered life of a Mafia princess, until now.
Everyone is about to discover this beauty is more intelligent than any of the men running the family business, a woman who knows how to use her power and sex.
LUCIFER'S TIGER
Audio by Julie Sears
In 1936, an American with special talents is sent to the Portuguese colony of Macao to discover why Japanese agents are frantically searching for a mysterious gem called the Blaer. Murder quickly follows as the American stumbles on a vivacious brunette who needs rescuing. Or does she? This audacious woman has her own special talents.
What diabolical plan do Nazi scientists have for tigers? The perilous adventure becomes a deadly struggle in the realm of the ultimate predator – the tiger.
cover art by Dana De Noux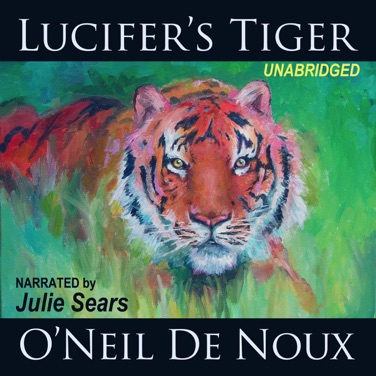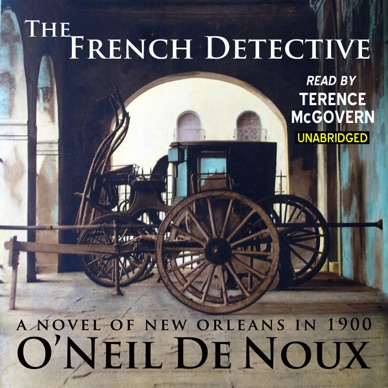 THE FRENCH DETECTIVE
#1 Dugas Series
Audio by Terence McGovern
A little Sicilian-American boy is kidnapped. There are no leads and no one will talk with the police. NOPD Detective Jacques Dugas assembles fellow detectives, street cops, friendly Italians and a strikingly-pretty woman, part Corsican, part English, who happens to be an expert linguist. Pitted against a crime boss known as il Maiale (the Hog) and a terrifying henchman nickname il Cadavere (the Cadaver), it takes an American with a French surname to remain focused on one mission. Find the kidnapped boy.
cover art by O'Neil P. De Noux. Sr.
Secret Agent
Superhero
novel
click on image to purchase
Historical
mystery
Jacques Dugas
Police Mystery
click on image to purchase
click on image to purchase
NEW ORLEANS MYSTERIES
10 Short Stories
Audio by John Tambascio
This collection of mystery stories set in New Orleans features four recurring characters —
1940s Private Eye Lucien Caye, 1890s NOPD Detective Jacques Dugas as well as NOPD Homicide Detectives Dino LaStanza and John Raven Beau.
There are also a couple ghost stories, a maniac story, the gold bug of Jean Lafitte, a man with moon hands and a future-cop story with a guy named Max.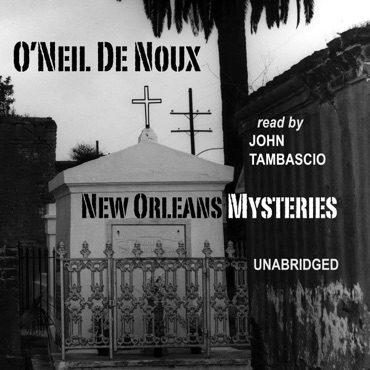 © 2020 O'Neil De Noux
all material on this website is copyrighted
DEATH ANGELS
A Novel of World War II
Audio by Aleicia Beagan
In Nazi occupied France during the autumn of 1943, an alluring young woman, two French resistance fighters and an American agent are brought together by the US Office of Strategic Services (OSS). Their code names are the names of archangels, including Samael, the angel of death. They call themselves Death Angels as they leave a trail of dead German officers and French collaborators from southern France all the way to Paris, as the City of Light prepares for her liberation.
cover art by Dana De Noux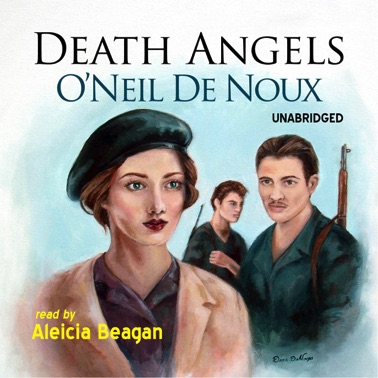 click on image to purchase