email: denoux3124@gmail.com
blog: http://oneildenoux.blogspot.com
facebook: oneil.denoux
twitter: ONeilDeNoux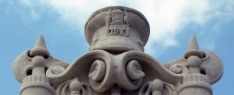 novelist, short story writer, screenwriter
© 2022 O'Neil De Noux
all material on this website is copyrighted
available as eBooks and trade paperbacks • click on image to purchase
click on image to purchase
NEW ORLEANS MYSTERIES
10 Short Stories
This collection of mystery stories set in New Orleans features four recurring characters —
1940s Private Eye Lucien Caye, 1890s NOPD Detective Jacques Dugas as well as NOPD Homicide Detectives Dino LaStanza and John Raven Beau.
There are also a couple ghost stories, a maniac story, the gold bug of Jean Lafitte, a man with moon hands and a future-cop story with a guy named Max.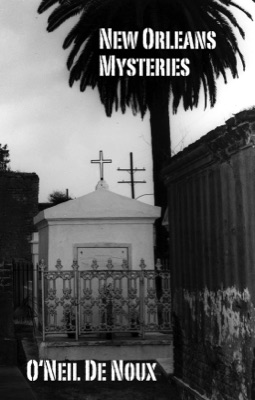 LaSTANZA: NEW ORLEANS POLICE STORIES
17 Short Stories
Chronicles the life of a police officer from his days as a patrolman to a homicide detective back to his childhood when he caught his first killer at age eight.
The LaStanza characters are all here: Bob Mason, Mark Land, Jodie Kintyre, Paul Snowood, Felicity Jones and Stan the Man Smith (the world's greatest patrolman ever - just ask him). There are also women LaStanza will never forget from Xanthe to Cora, Regina, Guinnevere, Gabrielle and of course - Lizette.
click on image to purchase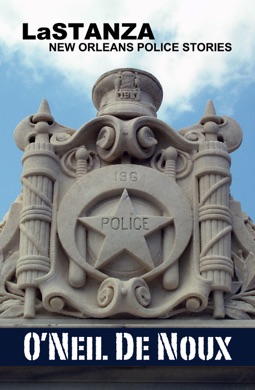 crime fiction
Dino LaStanza
NEW ORLEANS CONFIDENTIAL
11 Short Stories
Prowl the lonely, sometimes violent streets of America's most exotic city, New Orleans, with a lone-wolf private eye named Lucien Caye.
Women float in and out of Lucien's life, like the seductive brunette who wants him to bodyguard her while she poses for sexy pictures and the cool-hot blond seeking to discover the secret of the red witch living down the street. Murder is often the name of the game in pursuit of the truth. Unfortunately, the truth can be ugly, is often dangerous and usually resides on the loneliest part of town.
Includes 2 award winning stories
2007 SHAMUS Award for "Best Private Eye Short Story"
2009 DERRINGER Award for "Best Novella"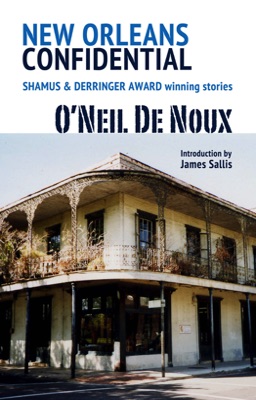 mystery
Lucien Caye
Private Eye
click on image to purchase
NEW ORLEANS NOCTURNAL
9 Short Stories
Nocturnal Occurring at Night Darkness
Stories exploring the darkest places in the murder capital of America and the dark recesses of the human heart as NOPD Homicide Detective John Raven Beau hunts murderers with ruthless, unrelenting precision.
includes
2009 DERRINGER Award Finalist for "Best Short Story"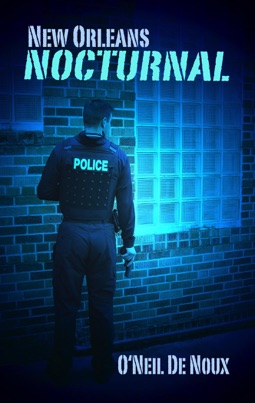 click on image to purchase
crime fiction
John Raven Beau
NEW ORLEANS PRIME EVIL
10 Short Stories
Stories Illustrating the prime evil faced by police officers in a city described in a local newspaper in the Nineteenth Century as Hell on Earth.
From the autumn of 1887 through the summer of 1891, New Orleans Police Detective Jacques Dugas investigates the most intricate murders cases.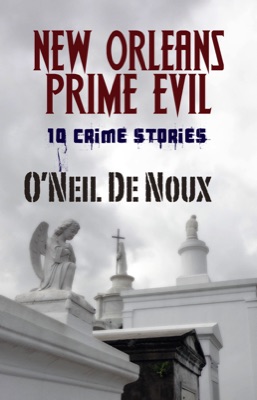 click on image to purchase
BACKWASH OF THE MILKY WAY
11 Science Fiction Adventure Stories
Throwbacks to the pulp stories of off-world exploration and colonization on a dazzling, mysterious, dangerous planet. Four never-before published stories are included with stories that appeared in top SF publications.
Along the backwash of the Milky Way Galaxy lies a sunkist planet Earthlings named Octavion, an emerald green world, streaked with brown deserts and bright blue patches of blue oceans and pale blue-green lakes. Here there be dinosaurs.
cover art by Vincent De Noux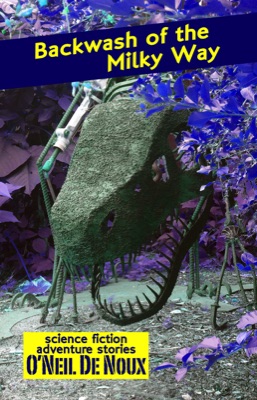 click on image to purchase
NEW ORLEANS IRRESISTIBLE
9 Stories of Erotic Crime Fiction with a touch of Paranormal
Genre-blending stories - part mystery, part science-fiction, part suspense, but all erotic. Roam the steamy streets of America's erotic capital where you'll meet a hot temptress who just might be an hallucination, bored housewives getting nude massages in public, a private eye ogling some kissable cleavage, a deliciously dangerous trek on the wild side of town, a pair of erotic vampires, a conveniently windblown skirt and the sexual power of magnetism.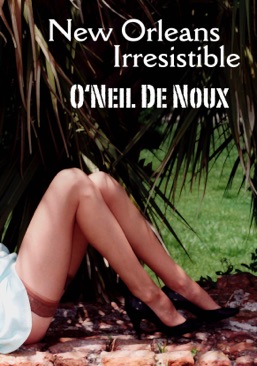 click on image to purchase
NEW ORLEANS HARDBOILED
12 Short Stories
A dozen new Lucien Caye New Orleans Private Eye stories, which includes –
"Sac-a-Lait Man" – awarded the 2020 Private Eye Writers of America's prestigious SHAMUS AWARD for BEST PRIVATE EYE SHORT STORY. The SHAMUS is given annually to recognize outstanding achievement in private eye fiction.
"A Dreamboat Gambol" – finalist for the 2021 SHAMUS AWARD for BEST PRIVATE EYE SHORT STORY.
"Effect on Men" – finalist for the DERRINGER AWARD for BEST LONG STORY. The DERRINGERS are given annually by the Short Mystery Fiction Society to recognize excellence in short mystery fiction.
Features
2020 SHAMUS Award for "Best Private Eye Short Story"
mystery
Lucien Caye
Private Eye
click on image to purchase